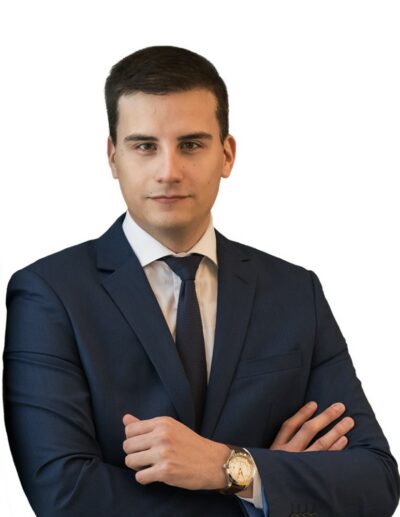 José M. Rodríguez Clemente
Mr. José M. Rodríguez Clemente read Law and Political Science in Spain (Universidad Carlos III de Madrid) and Germany (Freie Universität Berlin) and specialized in foreign trade and economic market analysis by completing an International MBA (CECO, Madrid).
During the last 15 years he has been working and building an extensive network of professional contacts in Europe and Asia. His work experience in countries as different as Spain, Germany, the Czech Republic, Lithuania, Russia or Romania, and his knowledge of 9 European languages makes him a true expert in the internationalization of enterprises.
After working as a lawyer in Germany until 2008, he traveled to Lithuania to build the infrastructure of the newly founded Spanish-Lithuanian Chamber of Commerce in Vilnius as its only representative, assisting Spanish entrepreneurs in their business projects and managing their relations with their potential partners and local public institutions.
His international career resumed in Russia in 2010, where he worked as an international trade advisor for the Commercial Department of the Spanish Embassy in Moscow, conducting research studies about the Russian legal and commercial environment and creating business agendas for meetings between Spanish entrepreneurs of the industrial and real estate sectors  and their Russian and Belarusian counterparts. Moreover, his proficiency in the Russian language helped him to build a solid network of influential contacts in the area.
Before co-founding Rusbáltika and dedicating himself entirely to that project, he held the post of Business Development Manager in the Romanian branch of a Spanish multinational company, promoting the activities and managing the assets of many of its international clients.
After more than 8 years in the market and more than 200 projects successfully developed, his work and his connections have made Rusbáltika a benchmark company in the field of international export consultancy in Eastern and Northern Europe. He is currently in Moscow (Russia), where he serves, on behalf of his company, as a business ambassador for Andalusia, the largest region in Spain.