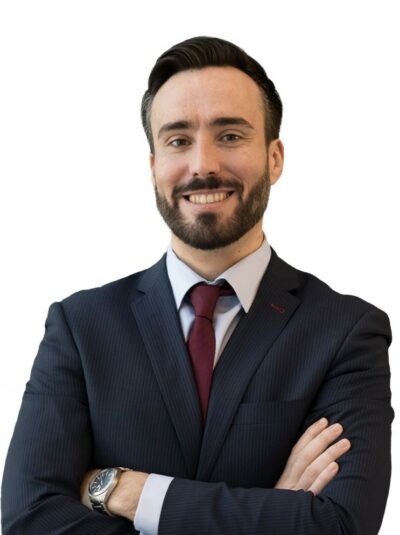 Rubén de Pedro Domingo
Mr. Rubén de Pedro Domingo studied Architecture and Urban planning in the Polytechnic Universities of Valencia and Krakow and holds an International Master in Urban and Real Estate Management from the Polytechnic University of Catalonia (Barcelona) and an MBA in International Trade and Logistics from the INESEM Business School.
He has successfully completed postgraduate trainings in the Victoria English College of London and the MSLU of Minsk, which have allowed him to become fluent in both English and Russian.
In Spain, he started his professional career working for the architectural studio "Sicilia y Asociados", to later continue in the international field working for prestigious studios such as Handschuh Architekt (Poznan, Poland). There he enjoyed the opportunity to carry out and manage many projects with remarkable success in several Eastern European countries. This provided him with a wide background knowledge about the working methods in those countries, and with important connections in the real estate and construction sectors. As an expert in urban planning and management, he offered advice to several Lithuanian construction companies, promoting new urban ideas for the development of strategic projects.
In 2010 he moved into the Asian market, becoming a member of the working team of the studio "Vector Architects" (Beijing). There he carried out Project Manager functions. The size of the projects undertaken in several cities of China, together with his activities of management and project presentation before the highest echelons of Government, allowed him to develop his personal and professional skills in an environment as complex as the Asian one.
Mr. De Pedro came back to Spain one year later and founded the company "DP International", specialized in design, development and implementation of strategic projects through all Eastern European countries, mainly Belarus, Ukraine and Russia. His numerous trips and meetings with clients, companies and local institutions not only provided him with a high degree of theoretical and practical knowledge for his professional performance, but also with a huge network of strategic contacts in all those countries.
In 2012 he begins to cooperate with Mr. José M. Rodríguez in foreign trade and property management activities, and this cooperation leads to the foundation of Rusbaltika in 2013.